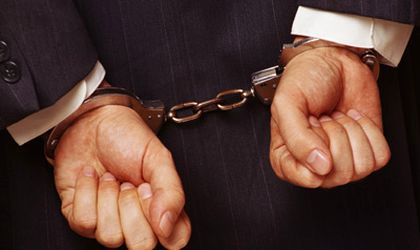 Approximately 40 people have been questioned so far in the file of the Colectiv fire in Bucharest that left 32 dead and approximately 130 wounded. The investigation targets both private companies and public institutions, announced the Romanian General Prosecutor Tiberiu Nitu, quoted by Mediafax newswire.
"All the people who are found guilty in this file will answer before the law. The investigation is taking place across all sectors, both in private companies and public institutions," said the prosecutor.
He also added that the people who are found guilty for aggravated murder risk ten years of jail while those found guilty of personal injury can receive four years. If other crimes were committed, the penalty will increase.
When asked whether the company that used the fireworks was identified, the general prosecutor said that both the identities of the people who sold the fireworks and the company were discovered.
Controls at local clubs
The teams from the Bucharest City Hall have checked so far 15 clubs and restaurants in Bucharest. So far, they applied seven fines and have closed down three locations, according to the Bucharest City Hall.
According to the interim Bucharest mayor, Stefanel Marin, the Bucharest City Hall does not have a centralized database of the clubs in Bucharest, since in the legislation they are called 'companies' and some of them registered various lines of activity that can also allow them to organize parties.
The controls checked the activity, the environment protection, the discipline in constructions and the prevention and extinguishing of fires.
"Even though most of the Bucharest clubs were closed at the moment of the controls, 15 locations have been checked so far and up to now, seven fines were applied (one totaling RON 30,000- in accordance to the stipulation of government ordinance 195/2005- regarding environmental protection, three fines of RN 5,000, according to government ordinance 99/2000 regarding the sale of products and services on the market and three fines of RON 5,000 according to the city hall decision 120/2010- regarding the norms of hygiene of Bucharest) and has ruled three companies to close down," according to Mediafax newswire.
Further controls will take place at the remaining locations over the next few days in Bucharest.
Otilia Haraga