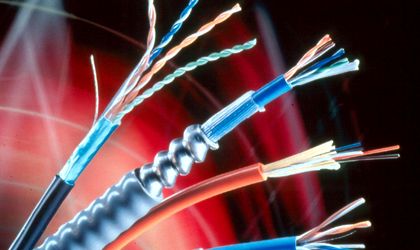 Netcity Telecom and the Bucharest City Hall have gone to court to appeal against Romanian telecom regulating authority ANCOM's ruling, which sets the optimum conditions and maximum prices for access to the backbone for all potential clients. Some of these conditions were to be implemented within four months.
The ANCOM ruling, which came at the end of May, was contested at the Bucharest Court of Appeal, with the applicants seeking to have it suspended and overturned.
In response, the National Association of Internet Service Providers (ANISP) asked the Romanian authorities, in particular the Competition Council, to start a series of investigations and fine Netcity Telecom for failing to comply with the ANCOM decision.
The telecom authority had allowed six months for a calculation model to reflect the costs of supplying internet access to be set up and made public. Until this is drafted, the authority has ruled that the tariffs charged by NetCity Telecom should not exceed EUR 85 per kilometer per month, VAT not included, for renting tubes and connections, and EUR 22 per kilometer per month, VAT not included, for renting dark fiber.
ANISP representatives have also met with European Commission officials, including vice-president Neelie Kroes, who was briefed about the Netcity situation.
Mihai Batraneanu, president of ANISP, said that the Bucharest mayor will not respect the ANCOM decision, and has blocked the development of the telecom sector and the entry of new players onto the market.
ANISP was founded in 2001 at the initiative of 12 internet service suppliers among which were EuroWeb, Orange, GTS Telecom, Vodafone, UPC and RDS, and currently includes 38 members.
The Netcity network is 870 kilometers long. The firm's shareholders are UTI Netcity Investment BV, based in the Netherlands, with a 99.99 stake, and UTI Grup, with the remaining 0.01 percent.
Otilia Haraga