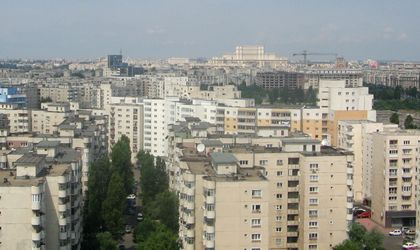 Apartments in the Kiseleff-Aviatorilor area of Bucharest can have asking prices reaching up to EUR 2,739 per sqm, according to an analysis of expensive areas across Bucharest and the country by Imobiliare.ro. This area, which is at the top in terms of prices, is followed by Herastrau-Nordului, which stands at EUR 2,462 per sqm and Dorobanti-Floreasca with EUR 2,203 per sqm.
The other areas in Bucharest drop below the EUR 2,000 threshold, with Coroceni (EUR 1,656 per sqm) and Aviatiei (EUR 1,620 per sqm) taking the lead.
Among the other major cities in Romania, only Cluj-Napoca is above the EUR 1,000 per sqm, with Iasi, Constanta, Brasov and Timisoara seeing prices ranging down to EUR 746 per sqm.
Cluj-Napoca follows in after Bucharest, with apartments' asking prices in the central area of the city reaching up to EUR 1,344. At the other end stands the Manastur area, with prices up to EUR 1,081.
Iasi has close values in asking prices, with apartments costing up to EUR 1,241 per sqm in the cenral area of the city, while homes in the Galata area go down to EUR 746 per sqm.
In Constanta apartments cost between EUR 1,127 per sqm in the seafront area and EUR 849 in the Tomis Plus area.
Brasov (EUR 1,064) and Timisoara (EUR 1,034) are close in terms of upper level prices. At the other end of the scale, an apartment in Brasov's Tractorul area costs up to EUR 856 per sqm, while in Timisoara apartments in Girocului cost some EUR 995 per sqm.
Natalia Martian