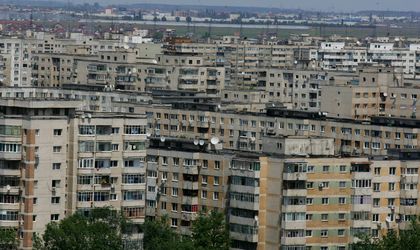 The average asking price for apartments in Bucharest was EUR 1,076/sqm at the end of August, up by 2.1 percent y-o-y, according to data from online real estate platform Imobiliare.ro. Compared to the previous month, asking prices have remained unchanged.
In the case of old apartments (apartment blocks built before 1990) the average asking price was EUR 1,013/sqm at the end of August (up by 1.3 percent y-o-y) while the average asking price of newly built apartments was EUR 1,178/sqm (up by 0.4 percent y-o-y).
The average asking prices for apartments in Romania was EUR 907/sqm, a level that has remained relatively stable since the beginning of the year – EUR 906/sqm in June and EUR 903/sqm in January. In August 2013 this stood at EUR 910/sqm.
Average asking prices have remained relatively stable all across Romania. In Brasov, apartment owners were asking on average EUR 814/sqm for their properties in August, a similar level to the one reported a year before. In Cluj-Napoca average asking prices increased by 2.1 percent in August y-o-y (EUR 923/sqm), in Constanta they dropped by 1.7 percent (EUR 854/sqm) and in Timisoara they went up by 2.4 percent (EUR 821/sqm).
Simona Bazavan