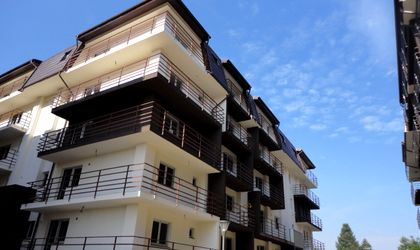 Asking prices for Bucharest apartments went up by 2.1 percent in March compared to the previous month (from EUR 1,034/sqm to EUR 1,056/sqm), but dropped by 2 percent against March 2014, according to data from online real estate platform Imobiliare.ro. The 2 percent drop was generated by a 8.3 percent decrease of asking prices for new apartments, according to the same source.
Owners of old apartments (mostly properties built before 1990) increased prices by 1 percent on average in March compared to February  average (from EUR 1,004/sqm to EUR 1,014/sqm). As for new apartments, after reporting in February the lowest level since 2008, asking prices increased in March by 4.3 percent (from EUR 1,065/sqm to EUR 1,101/sqm), according to Imobiliare.ro.
Overall, asking prices went up across all major Romanian cities in March, said Imobiliare.ro representatives.
The average asking price went up by 1.3 percent nationwide, from EUR 924/sqm to EUR 936/sqm.
In Brasov the Imobiliare.ro index reached in March EUR 864/sqm, marking an advance of 2.1 percent against February (when it stood at EUR 846/sqm) and of 5.1 percent over the same period in 2014 (EUR 822/sqm). The average asking price for old apartments increased by 2 percent from EUR 835 to EUR 852/sqm, while new apartments went up 1.8 percent from EUR 909 to EUR 925/sqm.
In Cluj-Napoca the average asking price increased by 3.3 percent over the past month, from EUR 958 to EUR 99/sqm, the current value being 10.6 percent higher than the one reached in March 2014 (EUR 895 per/sqm).
Constanta,  recorded in March the lowest price growth rate of the all the cities analyzed by Imobiliare.ro, respectively 0.8 percent (from EUR 885 to EUR 892 /sqm), standing now at a difference of 5.1 percent as compared to the same period in 2014 (EUR 849 /sqm).
In Timisoara, the Imobiliare.ro Index registered a 3.1 percent increase last month (from EUR 851 to EUR 877 /sqm) and an advance of 7.7 percent y-o-y (from EUR 814 /sqm).
Staff