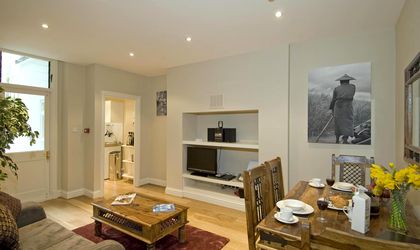 Prices of new apartments in Bucharest have dropped 6.3 percent in the first nine months of 2012 y-o-y, according to imobiliare.ro. Prices have remained on a downward trend with a sharper decrease this year compared to the 4 percent drop reported in the first three quarters of 2011 y-o-y, according to the same source.
The average square meter price for newly delivered apartments in Bucharest is presently EUR 1,377. This is on average 23 percent more expensive than old apartments – built before 1990.
The cheapest one-bedroom apartments are located in the Militari neighborhood where the average price for a 56 sqm apartment is EUR 51,000. Similar prices can be found in Berceni where a 59 sqm unit costs EUR 52,000.
Average prices of between EUR 60,000 – 70,000 for newly delivered one-bedroom apartments with surfaces of about 60 sqm can also be found in the Bucurestii Noi, Colentina, Titan and 1 Mai areas. In neighborhoods such as Decebal-Calea Calarasilor, Tineretului-Timpuri Noi, Unirii and Tei prices of new apartments average EUR 70,000 – 90,000 but for 60 – 70 sqm.
The most expensive one-bedroom apartments in Bucharest care located in the northern part of the city where a unit covering 61-62 sqm comes with a EUR 125,000 price tag in the Dorobanti-Floreasca and Herastrau areas.
For two-bedroom apartments prices start at EUR 49,000 – 50,000 in Rahova or Prelungirea Ghencea and reach on average EUR 82,500 – 93,500  (77 – 85 sqm) in Colentina, Bucurestii Noi, Militari, Berceni and Titan. The highest prices are between EUR 174,000- 190,000 and can be found in northern Bucharest.
Simona Bazavan