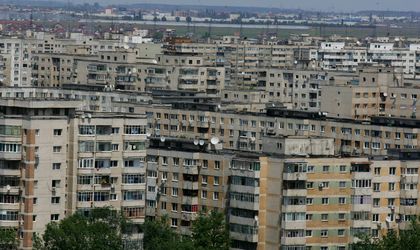 Asking prices for Bucharest apartments dropped by 2.7 percent on average this January compared to the previous month and reached an average of EUR 1,037/sqm , according to data from real estate platform Imobiliare.ro. Compared to the same month last year, the drop was 2.3 percent.  This downward trend affected both 'old apartments' (mainly properties built before 1990) and new properties.
This drop comes after asking prices for Bucharest apartments maintained a relatively stable evolution in 2014 , increasing on average by 1.5 percent in Q4 2014 against Q4 2013, according to the same source.
Outside the capital, owners increased asking prices in most cities this January. The highest increase was reported in Cluj-Napoca were asking prices were up by 17.4 percent against Janaury 20114 (EUR 818/sm). This was fueled by higher asking prices for new properties (+24 percent). In Timisoara asking prices were up by 4 percent this January compared to the same period of last year (EUR 807/sqm), in Brasov by 3.6 percent (EUR 852/sqm) and in Constanta by 2.7 percent (EUR 876/sqm).
Simona Bazavan