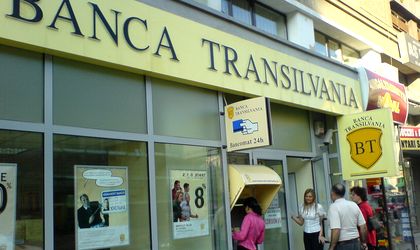 Banca Transilvania (BT) registered positive results in the first quarter of this year, reads a press release. The bank's gross profit in Q1 was RON 177.19 million (EUR 40.24 million), increasing by 43.4 percent as compared to the first quarter of 2014. At the end of the first quarter the bank's assets totaled RON 36.058 million (EUR 8.2 million), the loan balance being 1.7 percent higher than it was at the end of 2014.
In the first quarter of 2015 BT granted to both companies and individuals over 30,500 new loans, over 10,000 loans per month, totaling RON 1.889 million (EUR 0.43 million).
According to BT, three factors led to higher operating incomes in the first quarter of 2015: continuing to support the real economy, the development of new products and services, respectively focusing on increasing the activity in all areas of interest for Banca Transilvania. All these were amounting, at the end of the first quarter, to RON 548.2 million (EUR 124.5 million), 29 percent higher compared to the same period last year, when they were amounting to RON 424.7 million (EUR 96.45 million).
Also, the bank's number of active customers – individuals and companies – rose by 7.4 percent over the same period of 2014, from 1.78 million to 1.91 million customers.
Staff