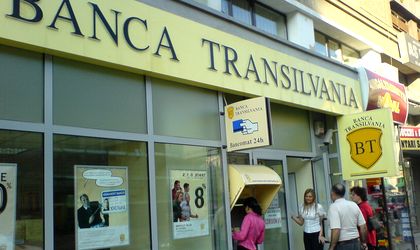 Banca Transilvania (BT) paid RON 360 million (EUR 81 million) to take over Volksbank Romania's whole package of shares from Austrian group Volksbank, German banks DZ Bank and WGZ Bank and BPCE in France, according to information released on Tuesday by BT and quoted by Mediafax.
Of the total, EUR 58 million were placed in an escrow account to cover any risks that may arise during the first year after Volksbank takeover. The purchase's funding was provided from Banca Transilvania reserves.
Banca Transilvania, Romania's third largest bank in terms of assets, signed in December a firm commitment for the acquisition of 100 percent of Volksbank Romania's shares.
The transaction, which was concluded on Tuesday, included the conversion into Euro of all subordinated Volksbank Romania loans, amounting to EUR 161 million, as well as the conversion into Swiss francs of certain funds received from the mother-bank, equaling 341.5 million Swiss francs.
A RON 2.857 billion (EUR 0.65 billion) financing received by Volksbank Romania from the mother-company was transferred to BT.
Also, Volksbank Romania should constitute additional provisions worth RON 890 million (EUR 201.5 million) after the completion of the transaction.
BT forecasts to increase by 32 percent its loan portfolio following the takeover of Volksbank Romania, from RON 20.4 billion (EUR 4.62 billion) to RON 26.95 billion (EUR 6.1 billion).
Staff