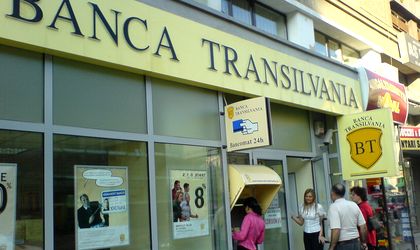 Banca Transilvania (BT) targets an 8 percent increase in loans granted to SMEs, to RON 10.8 billion (EUR 2.4 billion), from RON 6.83 billion (EUR 1.5 billion) last year.
"We financed the real economy, the SMEs' economy, with nearly RON 7 billion production of new loans in 2014. Last year, the whole new production was at or even slightly superior to the entire amount of loans granted to SMEs before the crisis, through 25.000 new loans," said on Monday Andrei Dudoiu, BT deputy general manager, as quoted by Mediafax.
Last year, BT granted 23.818 financing in RON to SMEs, amounting to RON 6.096 billion (EUR 1.36 billion) and 1.334 loans in Euro, toting up to RON 729 million (EUR 163 million).
Clients on this segment performed last year 5.7 million electronic transactions, representing 40 percent of all transactions, the rest being made at bank counters.
BT will focus on financing businesses in the areas of production, export, agriculture, medical sector, IT&C and European funded projects.
The bank registered last year a net profit amounting to RON 448.1 million (EUR 101 million), up by 19.5 percent, due to a better cost control, while the provisions increased by 57 percent to RON 638 million (EUR 143.3 million), and the assets increased by 11.2 percent to RON 35.64 billion (EUR 8 billion).
Banca Transilvania is the third largest credit institution in Romania, after BCR and BRD, with a 9.7 percent market share at the end of last year. The bank signed an agreement in late 2014 to take over Volksbank Romania.
Staff