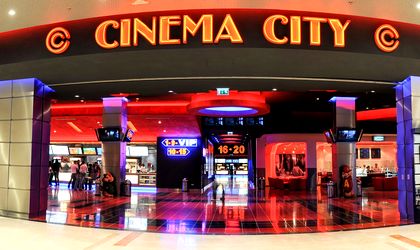 British cinema chain Cineworld has acquired Cinema City chain for EUR 600 million. With 15 cinemas and 142 screens in Romania, Cinema City is active in seven countries in Central and Eastern Europe, where it runs 99 cinemas and 966 screens. In Romania, Cinema City runs the only IMAX hall, at Afi Palace Cotroceni mall.
The group created after the deal will be the second largest in Europe, with a market share of some 27 percent, and 201 cinemas and 1,842 digital cinema halls.
The deal, which consists of cash and shares, will most likely be finalized in March. Moshe Greidinger, CEO Cinema City International, will become CEO of Cineworld, while Israel Greidinger will become COO.
Cineworld Group plc was founded in 1995 by Stephen Wiener, its current CEO, and is now one of the leading cinema groups in the UK. Originally a private company, it re-registered as a public company in May 2006 and listed on the London Stock Exchange in May 2007. Currently, Cineworld Group plc is the only quoted UK cinema business. It runs cinemas in UK and Ireland.
Oana Vasiliu