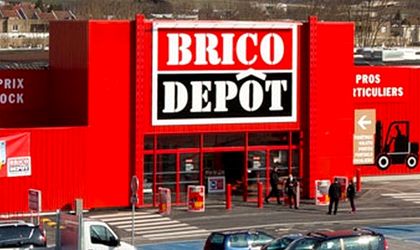 Brico Dépôt, part of Kingfisher, DIY and home improvement retailer, celebrates this fall the end of the transformation process of the 15 stores acquired in 2013 from French company Group Bresson, according to company representatives.
The latest warehouse to be rebranded, Brico Dépôt Baneasa will have its official opening on September 4 at 07:00. With an area of ​​7,500 square meters, the store remained open in northern Bucharest for its customers throughout the conversion work. The whole process of redevelopment was completed in a record time of 11 weeks and marked the final transformation work.
"We are pleased that we have completed the transformation of all units in less than two years on the market in Romania and we are proud that we were able to successfully implement the Brico Dépôt store concept in Baneasa. (…) Furthermore, we intend to act with the same persistence and professionalism and develop Brico Dépôt brand awareness in 2016 in Romania, said Patrick Papot, delegate general director of Brico Dépôt Romania.
Kingfisher plc is Europe's leading home improvement retail group and the third largest in the world, according to the company. It has a network of around 1,050 stores in nine countries in Europe and Asia. Its main retail brands are B&Q, Castorama, Brico Dépôt and Screwfix. Kingfisher also operates the Koçtaş brand, a 50 percent joint venture in Turkey with the Koç Group, and has a 21percent interest in German Hornbach.
Brico Dépôt currently has 114 stores in France,28 in Spain, 15 in Romania and 2 in Portugal. Brico Dépôt is primarily aimed at DIY-ers and professional builders.
Natalia Martian