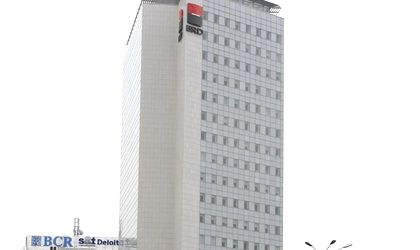 BRD-Groupe Societe Generale reached over EUR 1 billion in factoring transactions and its turnover moved up by 19 percent in 2012, driven by no regress operations.
The internal factoring represented 78 percent of all operations, while export and import factoring accounted for 13 percent and 9 percent, respectively.
Anca Dogaru, director of factoring division at BRD – Groupe Societe Generale, said: "BRD has optimized and diversified the portfolio of products in this segment to meet the needs of our clients, ranging from financing and receivables management for SMEs or no regress "taylor made" factoring that allow the deconsolidation of the receivables included on the balance sheets of large companies, multinationals"
BRD said that no regress operations dominate the business, representing 80 percent of the factoring, as more companies aimed to cover the default risk on the receivables portfolio.
Numerous companies have opted for factoring services, ranging from small local companies with a turnover up to EUR 5 million, to multinational companies.
BRD is the leading player in the factoring market with a 35 percent market share in 2012.
Ovidiu Posirca