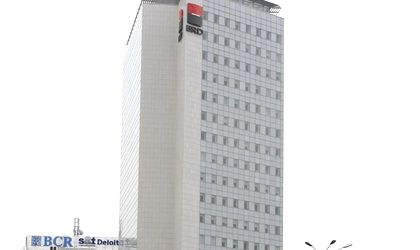 The factoring operations of BRD rose by 8 percent in the first half of this year, helping the lender increase its market share to 40 percent.
The number of clients that have used BRD's factoring services in the first semester of this year has rise by 11 percent. The lender managed 1,650 client-debtor relations, increasing the number of processed invoices to 134,000.
"We have reached maturity with this project, given that we are able to attract new business in a still fragile economic context, marked by uncertainty in a factoring market that fell by 9 percent against the same period of last year," said Anca Dogaru, factoring director of BRD, in a statement.
Factoring without recourse accounted for 83 percent of BRD's portfolio. Companies using this service are active in various sectors, including machinery and equipments, electronics and communications, and trade.
Ovidiu Posirca