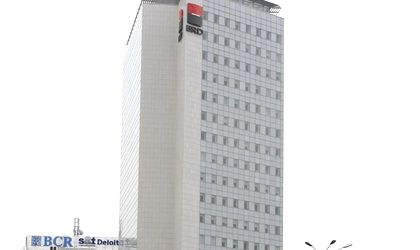 Jan Kotik took the helm at BRD Sogelease, the financial leasing arm of BRD Groupe Societe Generale, at the end of 2013.
Kotik has stared for Groupe Societe Generale in 2003, having over 14 years of management experience in the banking sector. Prior to working in Romania, he was financial and operational executive director and member of the administration board at ESSOX, a consumer credit in Czech Republic controlled by Groupe Societe Generale.
"Developing group synergies will remain a priority for us in view of promoting specialized services and integrated financial offers," said the general manager in a statement.
Kotik is a graduate of the Finance and Accounting Faculty within the Economy University in Prague. He has completed his studies at CES Lyon in France and graduated a business administration course at Harvard Business School in Boston.
Ovidiu Posirca