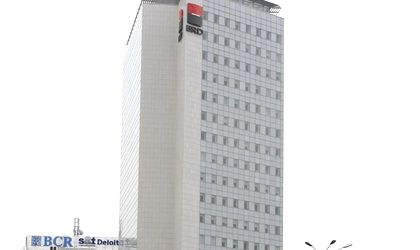 Financing worth EUR 92 million has been granted in 2012 by BRD Sogelease, the financial leasing arm of BRD –Groupe Societe Generale, which was an increase of 11 percent from 2011, and the number of leasing contracts reached 1,890.
The car segment generated 58.4 percent of the financing and equipment financing had 40.6 percent, driven by the higher demand from the constructions and manufacturing sectors.  BRD said demand from the real-estate sector has fallen sharply, given the current state of the market.
Vorles Morlot, general director of BRD Sogelease, said: "2012 was satisfactory. We continued the positive trend started in 2011, of growing the turnover and we register a positive net result." He added the company has improved its receivables collection terms.
This year, BRD aims to post a similar growth in financing, as the economic environment remains unpredictable.
The leasing firm cited implementation of the environment stamp for cars, the enforcement of the New Civil Procedure Code and the increase of financing in the local currency as factors that influence its operations this year.
BRD Sogelease ranks second in the leasing firms affiliated with the banking system.
Ovidiu Posirca