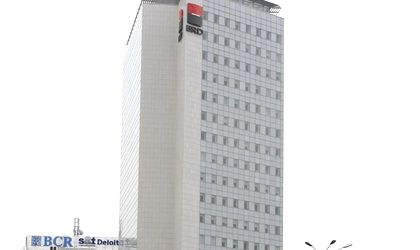 BRD said Thursday that it registered EUR 918 million in turnover from factoring operations, holding the leading position with a market share of 34 percent.
Its domestic factoring operations had a share of 76 percent, while export and import factoring had market shares of 19 percent and 5 percent, respectively.
"On the back of the difficult 2013, marked by the biggest increase in insolvencies over the past 10 years, we were able to register a high turnover, mainly due to the quality and stability of our portfolio of customers," said Anca Dogaru, BRD's factoring director.
The bank said that non-recourse factoring represented the main type of operations with a 78 percent share. Compared to 2012, domestic factoring has stabilized, while export factoring rose 6 percent and import factoring fell 4 percent.
BRD said that over 450 clients used its factoring operations last year, with the bank managing over 1,800  buyer-seller relations and around 255,000 invoices. Most of the customers came from constructions (27 percent share), meta industry (17 percent), machinery and equipments (14 percent) and trade (13 percent).
Dogaru said that the bank's turnover in factoring rose 6 percent in the first quarter of 2014 against the same period of last year.
Ovidiu Posirca