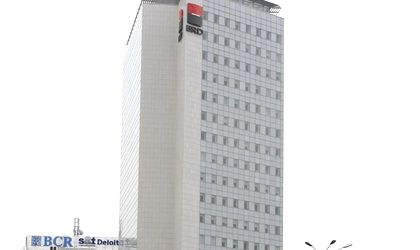 BRD Groupe Societe Generale aims to gain 4 percent in lending this year, on the back of enhanced demand from the corporate sector, while lending in the retail segment is set to remain subdued, according to this year's budget approved in the general shareholders' meeting held late last week.
Although new BRD expects lending to add 4 percent to RON 28.9 billion (EUR 6.4 billion) this year, the deposits are set to lose 3.6 percent to RON 34.8 billion (EUR 7.8 billion), due to falling demand on the corporate side.
The loan to deposit ratio is set to gain 6.1 percentage points to 83 percent this year. The lender expects to increase the number of customers by 2.4 percent to around 2.3 million.
BRD expects a further deterioration of the banking income, due to lower interest income, while the risk cost is expected to "significantly improve". The lender expects to return in the black this year, after reporting combined losses of RON 716 million (EUR 160 million) in the past two years, due to higher provisioning.
The bank's auditor this year will be Deloitte.
Ovidiu Posirca