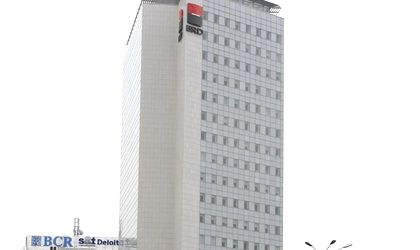 BRD Groupe Societe Generale has appointed Giovanni Luca Soma and Aurelian Dochia as members of the board of directors for a 4-year mandate, during the general shareholders' meeting held last week. They pending approval of the National Bank of Romania (BNR).
Soma is currently regional director for Europe, International Bank Division and Financial Services of the lender. He started working for SocGen in 2002 and regional director and later became general manager of ALD International. In 2010 he was named manager of the SocGen's consumption loans, operational leasing and fleet management division.
Dochia is a member in the board of directors at BRD Finance IFN and is an associate in local consultancy Concept Consultanta Economica si de Afaceri, according to Mediafax newswire. He was member in the board of directors of firms within BRD group, of SIF Muntenia, Fondul Proprietatii de Stat, and of the Romanian Center for Economic Policies (CEROPE).
Dochia was named independent administrator in the general shareholders' meeting held last week.
Non-executive administrators will have a monthly gross pay of EUR 1,500 (RON equivalent), while the additional remuneration of administrators and directors will be largely limited t RON 9.9 million (EUR 2.2 million gross).
BRD's board of directors has nine members and is headed by Philippe Lhotte (CEO of BRD). The other members are Petre Bunescu (deputy general director), Jean-Luc Andre Joseph, Didier Alix, Bernardo Sanchez Incera, Jean-Louis Mattei, Dumitru Popescu, Sorin Marian Coclitu and Ioan Cuzman, according to Mediafax.
Ovidiu Posirca