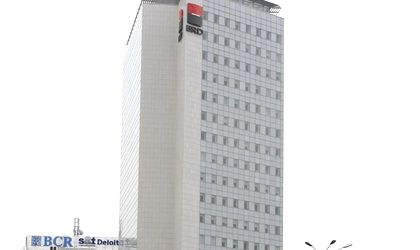 The mortgage loan-book of BRD Groupe Societe Generale has reached more than EUR 900 million by April, under the government-backed Prima Casa program, with the bulk of demand coming from Bucharest.
Timisoara, Iasi and Cluj-Napoca were among the ten Romanian cities were BRD has granted most of the loans, along with Constanta, Brasov and Braila.
BRD said the average loan taken out amounted to EUR 39,000 and the biggest share of people that were granted a loan were aged 25 – 30. The youngest loan beneficiary is 19 and the oldest 65 years old.
Adrian Jantea, commercial director of retail division, at BRD-Groupe Societe Generale, said the bank has reached almost 25,000 loan contracts in Prima Casa.
The Prima Casa scheme aims to help Romanians buy or build a house through a state-guaranteed loan.
Ovidiu Posirca