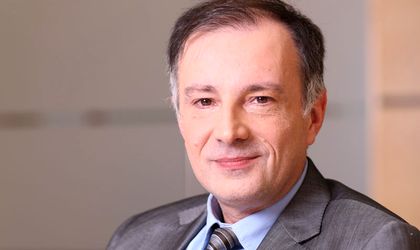 Philippe Lhotte, BRD's general director, stated that the passing to pay law will make the existence of the Prima Casa program impossible, as the two are antinomian, according to Agerpres.
Placing the situation "between surrealism and absurd," the bank's representative stated that the passing to pay law is incomprehensible outside Romania and that the "European Central Bank does not understand and is turning anxious."
Lhotte added that although it is clear the law has been designed for social cases, it might not reach where it should. In his opinion, the passing to pay law brings very few advantages, much less for bank customers.
"If the law is passes, the Prima Casa program will be suppressed and individuals will have no advantage. Nobody will get a home anymore, investors who build new houses will not come to Romania. So who has benefits from this law? My answer to that question is: I do not know. I have an idea: it will benefit speculators and no one else. Neither our customers, the state, nor the people who have a modest social condition," BRD's general director explained.
Lhotte stated that the law can take on a true social form and that special conditions can be added in order for people to benefit from it, such as limiting the number of homes to one or limiting its value.
"I am convinced that the various parties will express, each in turn, a realistic view, without forgetting that Romania must respect its European commitments. Romania is a country where laws are not retroactive and every law should be developed to sustain growth, not the opposite," he concluded.
BRD announced its financial results for 2015 today, reporting an almost sevenfold increase in profits over the previous year, on the back of individual and large client loans' positive advances.
Natalia Martian