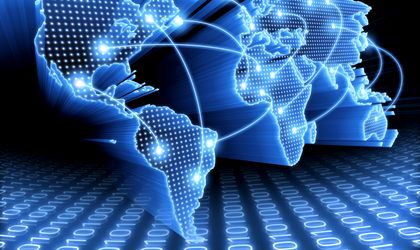 Judging criteria: the response generated by the project in terms of revenue, community building, public awareness; investment in the online strategy, platform etc; innovative character of the online project in reference to the local market and the respective industry.
elefant.ro for moving to a family-mall concept
The company was nominated for its transition in 2013 from an almost exclusively book-based retail business into an online family mall, with a diverse range of merchandise. Using a typical retail strategy, elefant.ro moved to increase its stock to more than 100,000 products in the books, e-books, e-readers, music and movie categories, as well as toys, apparel, shoes and accessories, for its 300,000 customers. In 2013 the company doubled its revenues versus 2012. The 100 percent y-o-y growth was triggered not only by the old business but new categories too. In the books market, elefant.ro jumped to a 10 percent market share nationwide. At the same time, following a smart marketing strategy, it managed to attract more than 80,000 new customers online, from 220,000 (end 2012) to 300,000 (end 2013).
eMAG for its international development and expansion into new product categories
Last year eMAG achieved a revenue increase of more than 20 percent compared to the previous year. The international division launched eMAG in Hungary in October 2013. In Bulgaria the brand became market leader on the electro-IT online sector with a 50 percent market share. At the same time, the company developed its eMAG marketplace after nine different vendors were integrated on the platform in December 2013. Also in 2013, eMAG launched three new product categories: beauty, pet shop and a complete range of products for children including clothing and footwear. The company increased its IT team, and invested EUR 500,000 in training it. In September the firm became more active in acquiring and preserving talent by setting up an in-house training program for its employees, called eMAG Academy. The EUR 500,000 program is the first MBA for online businesses in Romania.
Paravion Tour for its international expansion and various awareness-raising campaigns
In 2013 Paravion looked to establish itself as the best travel website in Romania by raising awareness, developing new features to improve the shopping experience by investing in technology, diversifying the range of its travel packages and going mobile. In March 2013, the firm launched Travel Reporter, a Facebook contest that required users to subscribe to Paravion.ro's newsletter directly on Facebook, with the possibility of becoming a 'travel reporter' by winning two plane tickets and a camera to take pictures on the trip. Throughout 2012 and 2013, Paravion.ro took the first step towards expanding its activity in other European countries by launching www.paravion.bg, www.paravion.com.cy, www.paravion.com.tr, www.paravion.es, www.paravion.it and www.paravion.uk.com.
It launched a flight status SMS notification service, a premiere in Romania, offering in-time personalized information to subscribers to this service when booking online. The firm also launched a new feature, One Way Combinable Fares, which helps users find cheaper flights combined one way that can include both low-cost and traditional airlines. In September, Paravion.ro officially launched the Paravion powered by Vodafone mobile app, in partnership with Vodafone Romania.
ShopMania NET for the Cloud eCommerce solution for creating turnkey online shops ShopMania BIZ
Since ShopMania BIZ is a turnkey solution for creating online shops (point and click integrated platform, no coding needed from the client's end and full features made readily available), one of the company's main objectives last year was to offer merchants more flexibility to customize their online selling platform. Some 80 percent of customers rated the flexibility of the ShopMania BIZ solution at level four out of a maximum of five (compared to 2012, when 75 percent rated it at a flexibility level of two out of five). At the same time, it made complex UX and UI changes and added ten new built-in apps to the ShopMania BIZ system. In 2013, the ShopMania BIZ service type was re-branded under the concept of Cloud eCommerce, while the number of NGOs that can benefit from the ShopMania BIZ advanced service completely free of charge was increased. ShopMania BIZ managed to expand its paying customer base by 53 percent, compared to 2012.
Vola.ro for its 2013 development
The company's main objective for 2013 was to consolidate its position as a one-stop-shop solution for clients looking to research and book online various tourist services, from plane tickets to hotels and on-the-go packages such as city breaks. Another objective was to develop a sizable secondary line of business as part of Vola.ro's efforts to diversify.
The company invested in the technology platform for its business and migrated to its own technology from an "off the shelf" platform and set up a technology department in Cracow. Last year it also launched a city break business line.