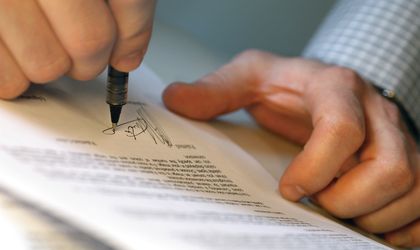 Judging criteria: financial details of the transaction; impact within the industry and the local business scene; new elements characteristic to the transaction.
Romgaz IPO on the BSE
The government raised EUR 390.9 million from selling a 15 percent stake in Romgaz, the state-owned natural gas producer, in the biggest initial public offering (IPO) in Romania, which also included Global Depositary Receipts (GDR) that are trading in London. The company is aiming to discover new reservoirs inside and outside Romania, and to increase the recovery factor in mature fields, while optimizing the production from leased fields. Romgaz is also looking to enlarge its underground gas storage network and increase gas sales. The gas producer sold 60 percent of the shares and GDRs to foreign investors with the rest sold locally.
Raiffeisen Bank Romania's acquisition of Citibank's consumer portfolio
Raiffeisen Bank Romania acquired the consumer portfolio of Citi, with the focus solely on the corporate sector. To facilitate the transfer of almost 100,000 customers (with over EUR 90 million in gross assets and over EUR 175 million in deposits), Raiffeisen Bank ran the "Citi-Retail (PI) Portfolio Buying & Integration" project. This gathered 125 employees, from 35 departments, from all the bank's divisions.
The Citibank retail portfolio acquisition represented a market opportunity, as the banks had compatible business models on the individuals' segment, both in terms of customer service quality and product range, which was an advantage for a smooth operational transfer.
UniCredit Tiriac Bank's acquisition of the retail and royal preferred banking portfolios of RBS Romania
In the second half of 2013, UniCredit Tiriac welcomed over 60,000 new clients from RBS Romania, thereby improving its position on the retail segment with the successful completion of the transfer of the retail and royal preferred banking business of RBS to UniCredit Tiriac Bank and UniCredit Consumer Financing. For the first nine months of 2013, UniCredit Tiriac Bank reported RON 206.1 million (EUR 46 million) consolidated net profit after minority interest, showing the effect of the RBS business integration. The loan portfolio was over RON 19 billion and the bank actively financed all economic areas, with a focus on SME and corporate. It reported a 6.5 percent quarter-on-quarter growth in loans to customers and a 7.5 percent quarter-on-quarter growth in deposits.
Avangate acquisition by Francisco Partners
Avangate was acquired in October 2013 by Francisco Partners, a leading private equity firm focused on late-stage companies. The acquisition is one of the most important milestones for Avangate and paves the way for further growth. Francisco Partners has a track record of working with late-stage companies to maximize their potential for growth and profit. The acquisition will help Avangate expand the global footprint of its commerce platform, expand further its operations in the United States and emerging markets, and continue to innovate and improve customer commerce solutions for companies of all sizes. Avangate plans to grow its team by around 35 additional positions in 2014, most of them in Romania.
Getin Holding's purchase of RIB
Polish Getin Holding completed an agreement to acquire a 100 percent stake in Romanian International Bank last year. The holding is also active in Russia, Ukraine and Belarus and focuses on fast growing, high-margin market sectors such as retail and SME banking, leasing and financial intermediation. It invests in companies with a high development potential, operating in the sector of financial services for private customers and micro and small businesses.
Romanian International Bank is a universal bank operating in retail banking and SMEs. It has more than 80,000 customers. At the end of the second quarter, the bank's total assets amounted to RON 436.4 million. It has 34 branches in major cities around Romania.