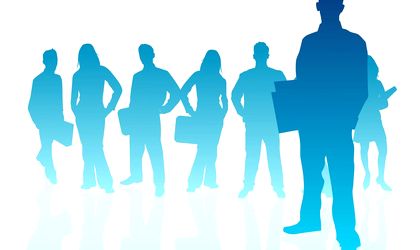 Mariana Gheorghe, Petrom
Mariana Gheorghe, CEO of oil major OMV Petrom, was named one of the 50 most powerful women in international business by Fortune magazine. She climbed five positions in the 2013 ranking to 27th. Gheorghe has been at the helm of Petrom since 2006, during which time the company has ventured into the Black Sea to seek new oil and gas resources in partnership with US oil major OMV Petrom. Last year, the oil company budgeted investments of EUR 1.2 billion.
In 2013 the firm made progress on the 2021 strategy for sustainable strategy. In September 2013, the operating profit (EBIT) increased by 14 percent to RON 4,556 million, on the first nine months of 2012, while net income increased by 26 percent, to RON 3,663 million, over the same period.
Severina Pascu, UPC
Severina Pascu, CEO of UPC Romania since 2011, was appointed to lead the company's operations in Hungary in mid-2013, taking charge of the company in both countries. The operator's Q3 2013 revenues stood at USD 34.7 million, up 11.3 percent on the same period of 2012. The operator launched internet speeds of up to 200 Mbps. Romania, along with Hungary, was the third European country where UPC offered this speed.
In 2013, the company consolidated the turnaround of its operations in Romania. Following a change in strategy, it managed to start growing it RGU base and revenue, focusing on delivering superior products on the market, high-speed internet and quality content digital TV as well as superior customer experience.
Xavier Piesvaux, Mega Image
With Xavier Piesvaux at its helm, Mega Image maintained an aggressive expansion pace throughout 2013 by opening 104 new stores: 37 Mega Image supermarkets and 66 Shop&Go proximity stores. In September, Romania became the first country where the Belgian Delhaize group launched a new retail brand, AB Cool Food, which sells exclusively frozen foods. At the end of the year Mega Image operated a network of 296 stores in Romania.
Steven van Groningen, Raiffeisen Bank
Last year, the bank's main objective was to consolidate its position as a leading bank, capable of offering its customers local financial solutions that serve multiple financial needs and build profitable home bank relationships. The bank sought to create value by offering customer-centric solutions that are simple and convenient to use. That means designing segment-specific consultancy and advisory tools to offer superior solutions and delivering services in a convenient way through technology and helpful staff.
For two years in a row, Raiffeisen Bank was the most profitable bank in Romania. Moreover, as the bank managed in recent years to improve its efficiency and reduce costs, it was awarded within the group as the network with the biggest increase in efficiency.
Monica Iavorski, Arctic
In October 2013, Arctic inaugurated a new manufacturing line which boosted production capacity at the Arctic plant in Gaesti by 25 percent and which will create an additional 572 jobs over five years. The inauguration of the new manufacturing line marks the beginning of a new phase in Arctic's development and strengthens its position both in the domestic market and in export markets.
The total investment in the capacity extension was EUR 23.9 million, out of which EUR 13.7 million was Arctic's contribution and EUR 10.2 million was granted by the government through a state aid scheme.
Also, on the local market, Arctic consolidated its leadership in 2013, reaching a 36 percent market share, as a result of the evolution of both the Arctic and Beko brands. Currently, exports represent over 85 percent of the total sales, up by 15 percent year-on-year, maintaining the momentum of recent years. The refrigerators produced in Gaesti go to markets such as Turkey, Poland, Spain, France, Germany and South Africa.