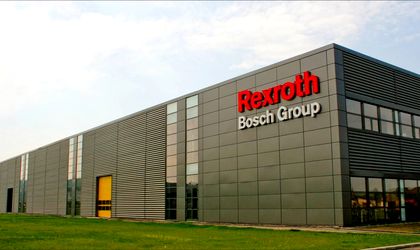 Germany's Bosch on Wednesday said it will open a new office in Cluj-Napoca (northwestern Romania), at the beginning of 2015, where it will develop software solutions for new products.
"Bosch intends to intensify local research and development activities by opening a new office in the centre of Cluj-Napoca, at the start of 2015. In our new R&Dcentre, Bosch will focus mainly on developing software for new products and functions, such as stereo video cameras, auto-driving systems, solar power invertors and web portals. Through this new software development office, Bosch intends to create an attractive job offer and a stimulating work environment", the company announced.
Bosch representatives underlined that the new headquarters will also serve as a meeting ground between Bosch and potential employees.
"A special concern in choosing the location was the access it provides to well qualified engineers, as well as active collaboration with renowned universities: Babes-Bolyai and Cluj-Napoca Technical University. Most of the training programs that Bosch offers its employees in the Jucu factory will be moved to the four completely equipped training rooms in the new office", Roman Sellin said, mangaer for the research and development department at Bosch.
Bosch opened an R&D centre in Jucu in May 2014, with a total investment of EUR 70 million.