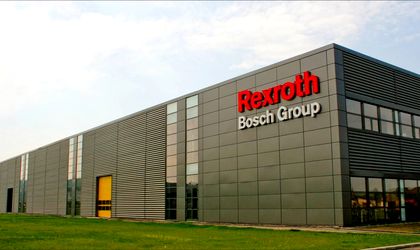 The German Bosch Group will invest EUR 120 million by 2013 in a new car component factory in Cluj and extending manufacturing facilities at its Blaj factory, almost doubling the number of employees to 2,000, after local sales rose 18 percent to EUR 188 million last year.
Bosch will make a EUR 77 million greenfield investment in the Cluj plant, covering 38,000 sqm. The production of electronic command units for the automotive industry will start in mid-2013 and employ 340 people in production and development. The plant will be expanded by 2018, when around 1,600 people will be working there. The firm will also produce speed sensors for the automotive industry in Blaj, following an investment of EUR 43 million, which will expand the Blaj factory by 21,000 sqm, adding new capacities. Around 570 people currently work at the Blaj plant, which manufactures linear technology used in mechanical engineering. Expansion works will add 300 jobs.
Building works at the Blaj center started in March and at the Cluj-Napoca plant in May.  Romania has granted Bosch state aid to carry out the construction. The company said it wouldn't have invested in Romania without the state aid.
The auto industry generates around 60 percent of Bosch's turnover in Romania and worldwide, according to Brigitte Eble, general director of Robert Bosch and group representative in Romania. The company estimates that sales in Romania will fall by 6 percent to EUR 176 million in 2012 due to Renault's decision to move some processes to manufacturing lines to Russia and Morocco. Renault has a plant in Mioveni, Pitesti, where the Dacia model is produced.
"Renault hasn't built factories only in Romania, but has developed plants with some delay in Morocco and Russia. In the first stage only car components manufactured in Romania were assembled in these plants. In the second stage these factories were extended and technologically upgraded so those initial components didn't need to be produced in Romania," said Eble.
Bosch operates a BPO center in Timisoara, which has 580 employees. It is active in the small appliances market, industrial technology and construction equipment. The group's worldwide sales amounted to EUR 51.5 billion in 2011, and it employs over 300,000 people.
Ovidiu Posirca