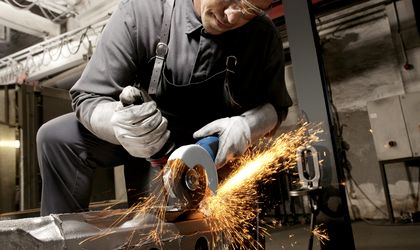 German Bosch Group will build a center for the manufacturing and development of automotive electronic units in Cluj-Napoca, Romania. Construction works are expected to start in the second quarter of this year and should finalize towards the end of 2013, following an investment of EUR 77 million.
Around 340 people will be working in manufacturing and development in the plant that will cover 38,000 square meters. This is the second plant developed by Bosch Group in Romania.
The Cluj-Napoca plant is assigned to the Automotive Electronics division, which manufactures electronic control units, semiconductors, and sensors for use in the automotive technology and other areas.
Bosch Group has three centers in Romania, employing around 1,400 people. It has a sales company for power tools, thermo technology, security systems and automotive aftermarket products in Bucharest, and operates a communication center in Timisoara.
Bosch has a plant in Blaj, where it has a manufacturing facility for linear-motion technology, but the facility is currently being expanded to include manufacturing operations for automotive technology.
Ovidiu Posirca