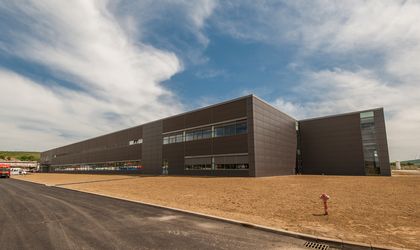 German Bosch Group will this year open two new production units in Blaj and Cluj in a move to strengthen its automotive arm, which will require around EUR 120 million in investments by year end.
In Blaj, the company has invested some EUR 50 million in adding new capacities for the production of car speed sensors for the chassis control systems. The investment will create 300 new jobs, taking the total headcount at the Blaj plant to 900. The fresh capacities will start production on June 8. Up to now, Bosch has manufactured linear technology used in mechanical engineering in this location.
In the fourth quarter, Bosch will start producing electronic command units for the automotive industry in Cluj, following a EUR 77 million greenfield investment. Around 300 people will work in production and R&D in the city. Brigitte Eble, representative of Bosch Group in Romania, said that around 45 people would work in the R&D department and the figure is expected to grow in the coming years.
Following the latest investments, Bosch Group will reach 2,000 employees in Romania and operate five entities.
The German group reported sales of EUR 180 million in 2012, which was a fall of 4.5 percent on 2011, due to the general economic environment.
Eble said the opening of new production lines in Romania will allow the company to reach sales of EUR 195 million this year. She mentioned that local production is not targeting solely Dacia and Ford. The carmakers have manufacturing operations locally, attracting a plethora of car component makers.
"We supply Ford and Dacia, but we are not producing especially for these firms in Romania," said Eble. She added that the group is operating an international production chain, meaning that the components made locally can also be manufactured in China or even Germany.
The Bosch representative commented that the local plants will operate in response to the evolution of demand and will not produce based on stock.
Automotive technology is the main growth driver for Bosch in Romania, but the company has additional divisions for industrial technology, white goods, energy and construction equipment.
Globally, Bosch Group registered sales of EUR 52.5 billion last year and employed close to 306,000 people.
Ovidiu Posirca