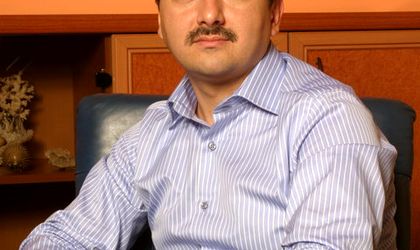 Remus Borza reacted to his prosecution for conflict of interests, calling it a "grave judicial error" because he didn't hold a public sector position during his tenure as insolvency administrator of Romania's Hidroelectrica, the hydropower generator.
Borza is accused of using his law firm to cancel in court the cheap electricity supply contracts of Hidroelectrica, which harmed its profitability. He argues the contracts were awarded by Euro Insol, his insolvency firm, and not by Hidroelectrica.
The power generator had allotted EUR 220,000 for lawsuits and Borza's firm received EUR 100,000. He says this was money well spent because the firm won 75 appeals against traders, accounting for EUR 450 million worth of contracts.
"It's the epitome of hypocrisy to now say its was a conflict of interests. Everybody knew about this since October 25, including the Romanian president, the prime minister and cabinet members; I made everything transparent for 371 days," said Borza on Tuesday quoted by Mediafax newswire.
Nicoleta Munteanu, a lawyer acting as legal representative of Euro Insol, is also prosecuted for awarding 34 contracts to law firm Borza & Asociatii, where she is an associate.
Prosecutors accused both Munteanu and Borza of conflict of interests because they generated business by funneling contracts to the law firm, where they are associates.
Hidroelectrica was brought ashore by Borza in one year, after filing for insolvency in June 2012. He currently seats on the supervisory board of the company.
Ovidiu Posirca