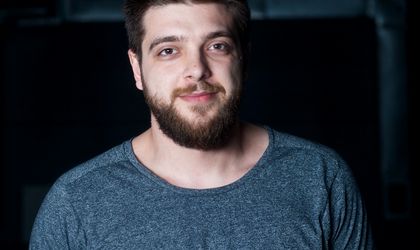 Bogdan Ionita has been appointed as the new strategy director for Lowe, according to a company press release. In this capacity, he coordinates the research, planning and strategy teams, covering all communication areas: traditional, digital, BTL and experimental.
Ionita has worked with Gothaer, Johnson&Johnson, Scandia Food, Unilever, Veka, Zizin and contributed to expanding the company's portfolio with new clients, such as AFI Palace Malls and SKOL.
He has worked in local and international agencies, for brands in diverse industries, like telecom, beers, chocolate, energy drinks, baked goods, tobacco.
"Results have not ceased to appear, three tenders won in just two months together. Summer is hot in terms of new business, and we are equipped to win on all lines," Hortensia Nastase, vice president of creative services for Lowe, said concerning the new team member.
The appointment of Bogdan Ionita comes soon after Vasile Alboiu became chief creative officer for the Lowe Group, coordinating all creative teams.
Lowe, a company based in London, is part of a network of over 90 agencies spread across 65 countries and employing over 9,000. It expanded to Romania 22 years ago and is currently part of a group of companies including Initiative, BPN, Golin, SENIORHYPER, Mobile Works and Medic One.
Natalia Martian