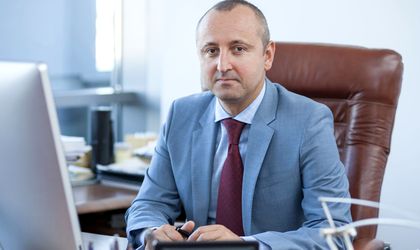 Corporate M&A lawyer Bogdan C. Stoica has been promoted to name partner with Popovici Nitu & Asociatii. The Firm will change its name to Popovici Nitu Stoica & Asociatii, effective with 1 October 2015. Bogdan will continue to head the Corporate M&A practice group and will also serve as deputy managing partner.
As part of the name change the Firm will adopt a new online identity at www.pnsa.ro.
Upon the new name launch, managing partner Florian Nitu has stated: "This promotion reflects the Firm's ongoing commitment to performance based and cohesion driven partnership values.It once more demonstrates how democratic and transparent our Firm is".
Bogdan C. Stoica stated: "I am happy and obliged by my partners' initiative and their unanimous decision. I thank and reassure them of my full support in the new role".
Senior partner Ernest Virgil Popovici in his turn said: "During the past 15 years Bogdan contributed significantly to the Firm's expansion. His promotion to name partner reaffirms one of our foundation principles guaranteeing each lawyer access to virtually any position in the Firm, if true achievement is there".
Popovici Nitu Stoica & Asociatii is a leading Romanian independent law firm and has been at the forefront of the market since its incorporation in 1995.
Popovici Nitu Stoica & Asociatii groups today more than 80 lawyers and counsels, including 10 partners, largely acknowledged as top notch commercial law experts, by clients and peers.
Staff