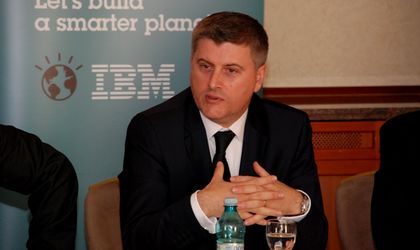 Bogdan Balaci, appointed country general manager of IBM Romania at the beginning of last year, has left the company, according to an announcement.
The helm of IBM Romania will be taken by Michael Paier.
"Michael Paier, director general for southeastern Europe, has taken over the responsibility of managing IBM Romania," the company said in a statement.
Balaci joined IBM in September 1999. His main experience was in sales as he managed the Large Enterprise GB sales team and was account manager for banking in IBM Romania.
Previously, he worked as territory sales manager in IBM Romania between July 2007–December 2010, GTS Manager in Romania between July 2006 – July 2007, country operations manager between July 2005 – July 2006 and large accounts manager between 2003 – 2005.
Otilia Haraga