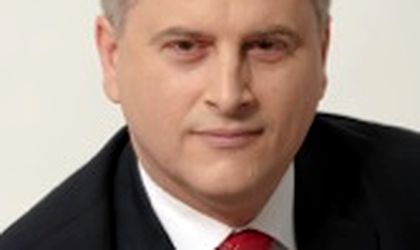 Starting June 16, Bogdan Balaci is the new general manager of Philips Lighting, being responsible for the South-East Europe business.
His main goals will be to develop the business, both strategically and operationally, while strengthening its position as leader in the innovative lighting solutions market.
Balaci will develop and implement the company's strategy in Romania and in the South-Eastern European countries the company operates in.
"Balaci joins Philips Lighting to maximize the efficiency of operations and to consolidate our leading position on the market, crucial missions for our organization," says Robin van Rozen, general manager Philips Romania.
With over 15 years of management experience and professional expertise in managing complex teams in a very competitive IT market, Balaci was formerly the CEO of the cloud solutions provider Ymens, part of Teamnet Group, and member of the management team of Teamnet.
As CEO for Ymens, he had responsibilities in developing and implementing the company's business strategy, grew the business cloud solutions' portfolio while he increased financial results, as well as customer and employee satisfaction.
He will be replaced at the helm of Ymens by Costin Matache.
Until October 2012, Balaci was general manager of IBM Romania, overseeing the operations for Romania and Republic of Moldova.
Previously, he held senior management positions within IBM Romania, including country sales manager, global technology services manager and operations manager, being responsible for coordinating overall sales activity and operations.
Balaci graduated from the Physics Faculty part of the University of Bucharest and has a MBA at Henley Business School from UK.
Otilia Haraga