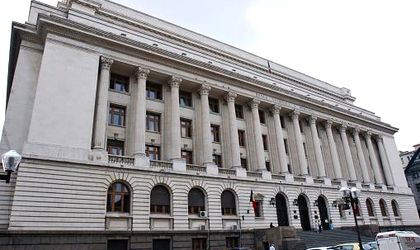 Foreign-exchange reserves at the National Bank of Romania (BNR) decreased in April to EUR 500 million, from approximately EUR 30.6 billion to EUR 30.09 billion, amid outflows of around EUR 1 billion in banks' minimum forex reserves and the capital refunds to the IMF.
Over April there was a EUR 536 million inflow representing changes in the minimum foreign exchange reserves made by the credit institutions, the supply of the European Commission and of the Ministry of Finance's accounts with European funds, reads a press release of the central bank quoted by Mediafax.
At the same time, there were outflows amounting to EUR 1.04 billion from changes in foreign currency reserves, payments of interest rates and installments in the account of the denominated foreign public debt including capital payments of the loan from the International Monetary Fund, for which the central bank has repaid about EUR 248 million.
The gold reserve has held steady at 103.7 tonnes, whose value amounts to EUR 3.58 billion.
Romania's international reserves (foreign currencies and gold) amounted to EUR 33.68 billion at the end of April, compared to EUR 34.26 billion at the end of the previous month.
Staff