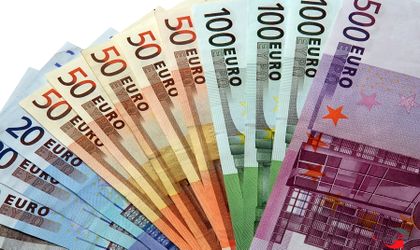 Between 2007 and 2013, Romania received EUR 21.3 billion from the European Union and it contributed EUR 10.6 billion which translates to a positive balance of EUR 10.9 billion according tot Adrian Vasilescu, counselor for the BNR governor.
2013 was the best year for accessing European funds, with a total of EUR 5.6 billion: EUR 2.9 billion currency transfers and EUR 2.6 billion capital transfers. The BNR official added that the values increased on the year between 2007 and 2013, 2007 being the only year when the balance skewed negative against Romania.
"That year we received EUR 900 million and we paid EUR 1.2 billion so we had a negative balance of 298 million. Since then, we've never recorded another negative balance, so every year since then we've received more money than we paid, so these notions that the European Union is charging us more than we make are simply not true", Vasilescu explained.
Another advantage for membership is that Romania has an increased commerce: 70 percent of exports go to the European Union. Furthermore, the main flaw in accessing European funds is poor communication, since the procedures are not transparent.
"There are plenty young farmers that are aware of European funds and they want to attract them. They go to the bank with enthusiasm and then they become demotivated (…) For instance farmers wanted to buy equipment and there was a provision that you can only buy first-hand equipment, from the factory, and young farmers countered that they don't need the factory since they will incur losses either way. I heard this provision is no longer in effect and a farmer can buy second hand equipment", Vasilescu added.
The BNR officials also says that banks have not shown great initiative in the activity of attracting European funds, but the situation is improving. Several credit instutions formed special departments for consultancy which may not be "100 percent correct " but it is "mostly accurate". Vasilescu believes a stronger effort is needed for communicating European fund policies.
"There are a lot of myths, a lot of stories about European funds. The funniest one, if not the most dramatic one is: why bother with European funds since I can't steal anything from them".