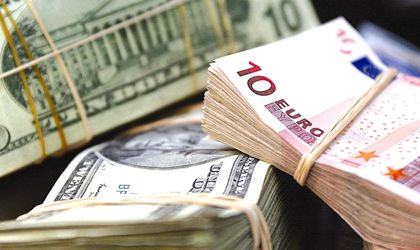 In a hot global monetary climate, the National Bank of Romania (BNR) decided to maintain the policy rate at 1.75 percent, but reduced the foreign currency reserve ratio, according to Mediafax newswire.
With a continued negative inflation, a growing budget deficit and murky international waters for the stock markets, BNR has reduced the minimum reserve ratio applicable to foreign currency liabilities of credit institutions to 12 percent from 14 percent. The reserve ratio for liabilities in RON maintained at 8 percent.
BNR Governor Mugur Isarescu said after the hearing in November on issues of monetary policy that the central bank will remain cautious about key interest rate at the next meeting, but that the required reserve ratio would be reduced gradually, depending on market conditions.
"Most probably we will remain cautious about interest rates over the next period, even with negative inflation. I am not saying we will exclude or that the cutting cycle was completed, because we are not in this situation. Moreover, I'm not saying we're at the end of reducing reserve ratios, because we have to approach the level of what is happening in Europe," said Isarescu.
At the November meeting, the central bank maintained its key interest rate to 1.75 percent per annum, and RMO levels on both RON (8 percent) and foreign currency (14 percent).
The last cut was applied by the central bank in May last year, when the key rate was lowered by 0.25 percentage points, from 2 percent to 1.75 percent per year and the required reserve ratio for liabilities in RON by 2 percentage points from 10 percent to 8 percent, a move that took analysts by surprise.
Natalia Martian