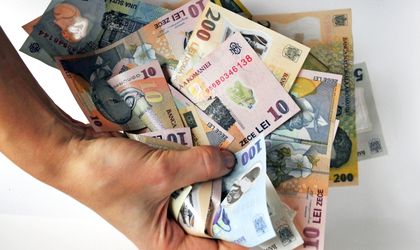 Romanian private lending registered a small drop of 0.1 percent on the month in real terms to 218.3 billion lei (EUR 49.43 billion) in April, due to fewer loans in foreign currency, central bank data showed Monday.
April brought an 0.8 percent decrease in loans compared to the same period last year.
Lending in foreign currencies registered decreases regardless of category, with corporate lending registering the biggest decrease – a 7.6 percent drop year-on-year. Retail loans also went down 2.3 percent compared to April 2013. Compared to the previous month however, corporate loans increased 0.4 percent, while retail lending went down 0.8 percent.
On the other hand, RON-based loans registered increases compared to last year and last month. Retail lending had the highest growth – 6.4 percent and corporate loans went up 5.9 percent year-on-year.
Household loans in RON-denominated lending increased 1.5 percent month-on-month, while corporate loans increased 0.3 percent.
Loans in RON totalled EUR 19.7 billion, while loans in other currencies, EUR 28.7 billion. Deposits almost equaled loans: deposits in RON totalled EUR 30.9 billion, while those in foreign currencies, at EUR 16.8 billion.