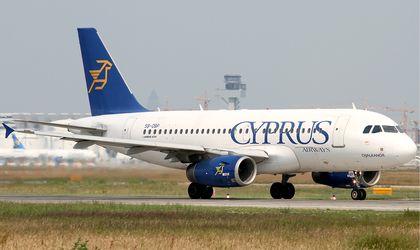 Blue Air intends to participate, in collaboration with investment fund Renaissance Capital owned by Mikhail Prokhorov's Onexim, in Cyprus Airways' privatization procedures, according to the low-cost carrier.
Blue Air representatives traveled to Cyprus and held meetings with several Cyprus governmental agents including representatives of the Aeronautical Authority. Also present at the meetings was KPMG, the designated administrator for privatization procedures.
Blue Air says it cannot reveal technical details regarding the deal, given the confidentiality agreement it signed with Cyprus government.
The Cypriot government in mid-July invited non-binding expressions of interest in its shares or assets in Cyprus Airways, the state-controlled airline which has posted heavy losses for years.
The deadline for submissions is July 23, and requires a non-binding expression of interest to consider a potential binding offer.
Several other companies expressed interest in Cyprus Airways, Cyprus' national airline, among them Ryanair and Aegean.