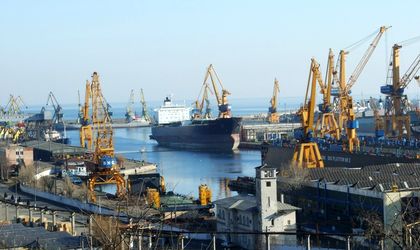 A Bloomberg article published in the online version on Friday hails the biggest Romanian seaside city as "Europe's biggest grain transport hub in the USD 4.2 billion global wheat trade".
"Buoyed by booming wheat and corn exports from Romania and its neighbors to the Middle East, grain volume passing through the port was up 30 percent by August from a year earlier and will top last year's record by year end, according to port spokeswoman Monica Velicu. Cargill Inc., the largest closely held U.S. company, and freight handler Transport Trade Services SA more than doubled grain capacity at their Canopus Star terminal at Constanta in August", according to the same source.
Cargill first decided to invest in the Constanta port in 2008 because of its location and the strategic access it offers the region, said Martin Schuldt, product line leader for grains and oilseeds origination in Central & Eastern Europe at Cargill, during the opening event. The decision to increase the terminal's capacity was based on the growing demand and subsequent increase of local operations, said company representatives. Romania's grain production has been going up in recent years and a new record level is expected to be reached in 2014 as well, added Schuldt in August.
"Output of grains has gradually increased in Romania, Bulgaria, Hungary and Serbia," James Hyslop, director for Romania at the European Bank for Reconstruction & Development, said in an e-mailed reply to questions sent by Bloomberg on Oct. 9. "Constanta port was the main facility to benefit. It's the only large port with sufficient capacity to serve the region."
Bloomberg also specifies that Romania has managed to replace Russia and France as the top wheat suppliers for Egypt's state grain agency and the CEE country also amanged to attract farm managers such as Germany's ASI Europe GmbH as well as agricultural companies Archer-Daniels-Midland Co. (ADM) and CHS Inc.
Constanta handled 9.5 million tons of grain through August, up 30 percent from 7.3 million tons a year earlier. Volume will top last year's record 15.3 million tons by year end, according to Monica Velicu.