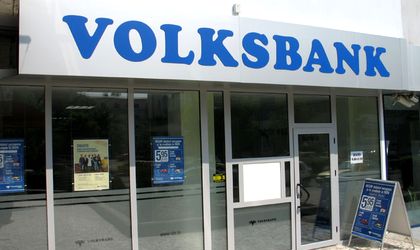 Banca Transilvania is in talks to buy unprofitable Volksbank Romania SA, a bank up for sale as its Austrian parent is wound down, two people with knowledge of the process told Bloomberg.
The discussions have just started and there is no certainty that the transaction will actually materialize, according to Bloomberg's sources.
Volksbank Romania currently has a share capital of EUR 326 million and is controlled through Austria-based investment vehicle VBI Beteiligungs. Volksbank Group holds a 51 percent stake in this VBI, while Germany's DZ Bank AG / WGZ Bank AG and France's BPCE have 24.5 percent each.
The local branch of the Austrian bank  registered a loss of EUR 103.6 million last year, down 38.5 percent year-on-year, due to higher provisioning. Its revenues lost 8 percent to EUR 119.9 million, while the assets shrank from EUR 4.7 billion in 2012 to EUR 3 billion last year.