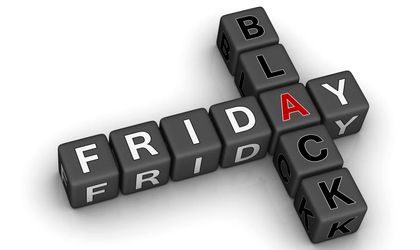 Even though retailers announced they were making preparations for Black Friday, some were  still taken by surprise by the large number of visitors who accessed their websites.
A more detailed account of how and when the retailers' websites are working can be found here.
Approximately 4.1 million Romanians had heard of Black Friday and 59.3 percent of these were interested in buying something, according to a survey made by Daedalus Millward Brown.
Flanco's best selling products in the first hours since the start of the campaign were flat screen TV sets, followed by notebooks and washing machines. The company announced that in the first two hours it posted sales that were thirty times higher than on a regular day.
Flanco posted 1,000 products with discounts between 10 percent and 60 percent.  The company announced beforehand that it estimated sales of RON 45 million over the Black Friday week-end (November 23-25). Flanco sold over 25,000 products sold in 5 hours.
According to the blog of online retailer eMag, the company recorded at noon more than 100,000 ordered products, over 70,000 orders and over 1.2 million visits.
"Even though we prepared very well- as proof stands the fact that after the peak was surpassed, the servers answered right away in over 95 percent of the time- we had a 20 minute period in which we were not online," says the company.
Other IT&C online or traditional retailers that announced discounts for Black Friday included Koyos.ro, Altex, Media Galaxy, cel.ro, Domo, evomag.ro, F64, PCFun.ro, PCGarage.ro, Maguay or Euro GSM.
Otilia Haraga