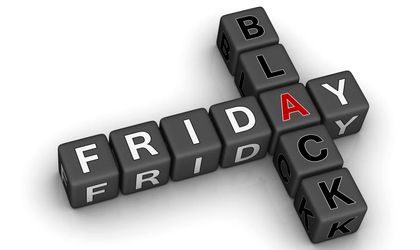 Romanian retail will celebrate Black Friday on November 21, a full week ahead of the US traditional Black Friday which this year will take place on November 28.
eMag announced on Wednesday it will implement the Black Friday discount phenomenon on November 21. A day later, F64 studio, the largest  Romanian retailer for photo-video equipment, announced it will also organise Black Friday in parallel with eMag on November 21.
"This year we're going to have Black Friday on November 21, the same day as eMag. For this year's edition, we've started preparing some time ago and we estimate higher sales volume than last year", according to Marian Alecsiu, CEO F64, quoted by wall-street.ro.
It seems the tradition started last year of moving Black Friday up one week will be maintained in 2014.
Black Friday is on its fourth edition in Romania. Last year, online retailer eMag and IT&C retailer Flanco announced they will organize Black Friday a week earlier than expected. While the event should normally have taken place on November 29, the two retailers announced that they will have on November 22 a year ago.