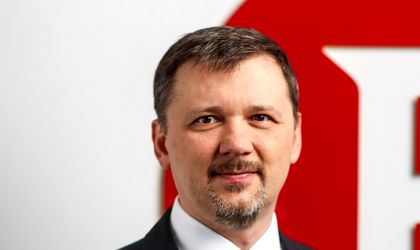 More than 230 Bitdefender partners and employees from 35 countries will be reuniting this week in Bucharest for a summit organized by the Romanian-pedigree global company, the most important so far.
In 2014, Bitdefender saw a 110 percent growth in sales per the enterprise sector addressing large companies. This year, company officials forecast a 100 percent surge in sales corresponding to this segment. The most significant growth was posted in sales in the United States, Great Britain and the Northern countries, according to a press release of the company.
"In 2014, the international sales team grew by 150 percent and by the end of this year we will have another 40 colleagues on sales and marketing. Also, Bitdefender's representation through partners has consolidated considerable over then past year, as a result of the development of the enterprise department at global level. (…) During the week May 5-10, the more than 230 foreign guests will interact with the Bitdefender management, with the technical, marketing and support teams from the headquarters, will get to know closely the Bitdefender technologies and products and we will adjust our global strategy in agreement with the requirements that are specific for every region," according to Mihai Guran (in pictures), sales director regional operations, Bitdefender.
The summit will bring to Bucharest John Kindervag, Vice President & Principal Analyst of market research company Forrester, who will showcase trends in cybersecurity industry, for a better understanding of the needs of customers.
The summit will comprise technical training and sales sessions, including presentations of the Bitdefender technologies, the newest types of cyber-threats or the needs on the security solutions market.
The Bitdefender security solutions have more than 500 million individual users and companies worldwide.The founder and CEO of the company is Romanian entrepreneur Florin Talpes. 
Otilia Haraga