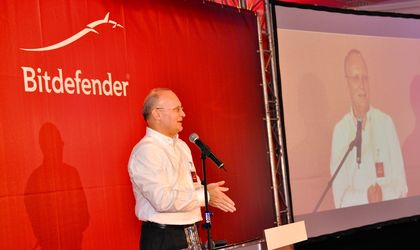 Romanian security company Bitdefender announced that it has obtained co-financing in value of RON 3.2 million (nearly EUR 720,000) for an innovation project.
The financing was granted during the competition of R&D projects The Stimulation of High-Tech Export, under the supervision of the Executive Unit for Financing Higher Education, Research, Development and Innovation.
Bitdefender will use the financing for the development of the B-have technology, which will be implemented in mobile security solutions, allowing to faster detect and analyze threats in mobile applications.
"The security solutions that will integrate the new technology will be sold mainly on external markets with a positive dynamic, thus actively participating to the consolidation of Romanian technology export with high added value, both at European and global level," said Catalin Cosoi, chief security strategist at Bitdefender and project manager of B-have.
The project will be implemented over a two-year period and has a total value of RON 7.2 million (EUR 1.6 million).
In picture: Florin Talpes, CEO and founder of Bitdefender
 Otilia Haraga