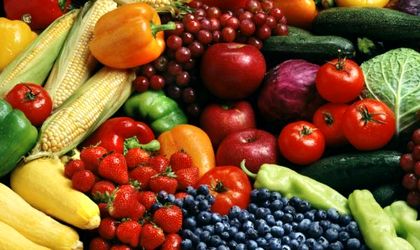 A large group of PSD, PC, UNPR, PPDD deputies have suggested cutting back VAT for milk, vegetables and fruit to 9 percent, according to a legal initiative currently in public debate.
At present, the 24 percent VAT tax is applicable to all operations in the produce industry that are not exempt. In the food industry, the exception is applied to certain breads, pastry products flours where the VAT rate is 9 percent.
According to the project, for these products the VAT is applied to producers, importers and traders.
Project initiators: Marian Avram, Petre Daea, Marian Ghiveciu, Liviu Harbuz, Florin Iordache, Manuela Mitrea, Mircea-Titus Delureanu, Ninel Peia (PSD), Gheorghe Emacu, Eugen Nicolicea, Valeriu Steriu (UNPR), Bogdan Ciucă (PC).
The initiators mention that the measure would promote "increases in quality and quantity for the consumption of products in these categories".
The increase in consumption could compensate for the drop in revenue from cutting the tax. The Senate is the first notified chamber for this project.
Taxed production is up 25 percent for flour and 20 percent for bread six months after the VAT was cut back to 9 percent for baked goods. Furthermore, over 150,000 tons of products earned their papers, Aurel Popescu, president of (Rompan) said in April.