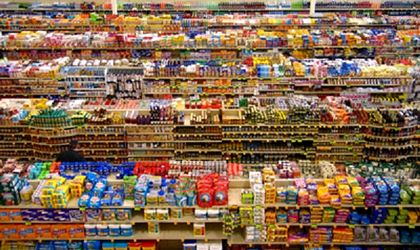 Romanian MPs have approved on Wednesday a bill that will force large retailers to source 51 percent of the produce from local producers on the short supply chain.
The bill, which has to be signed into law by president Klaus Iohannis, allows supermarkets to operate during the weekends.
The initiative got 293 votes in Parliament, although the Association of Big Commercial Networks in Romania (AMRCR) had previously stated that the amendments would "undermine the modern retail sector".
"We are not closing down the stores during the weekend, this provision was excluded from the bill. The bill includes fines for those that breach other measures, meaning that for instance you are not allowed anymore to issue additional invoices for producers, you can't impose a minimum market price, something that has happened up to now," said Nini Sapunaru, the president of the agriculture committee in Parliament.
Under the provisions of the bill, retailers will have to buy at least 51 percent of the produce they have on the shelves from local producers. The law would apply for the acquisition of meat, eggs, vegetables, honey, dairy and bread.
If enacted into law, the bill would not apply for smaller retailers that register a turnover below EUR 2 million.
The new amendments also includes new labeling requirements for meat products. For instance, in the case of fresh meat, the producers have to mention the country of origin. In the case of processed meat, the amount of meat from Romania in the final product has to be included on the label.
One month ago, the AMRCR said in a statement that the amendments to the law regarding the sale of food products (321/2009) could actually hurt local producers.
"There is the risk that, for instance, Bulgarian producers might become more attractive for stores in southern Romania and the Hungarian ones for stores in western Romania. At present, the supermarkets are the main promotional channel of Romanian products and this trend will continue," said the association, which comprises the biggest retail players in the country.
Ovidiu Posirca