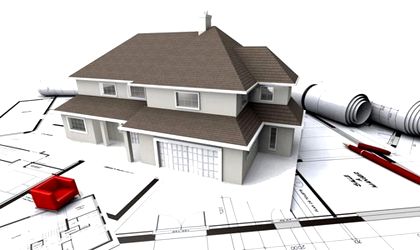 Four localities (Selimbar, Floresti, Giroc and Miroslava) and three cities in Ilfov (Popesti Leordeni, Otopeni and Bragadiru) are in the top 15 deliveries of new homes in 2014, surpassing large cities such as Iasi, Ploiesti, Galati or Sibiu, according to a study by DTZ Research.
In Popesti-Leordeni last year there were as many homes as in Bucharest were built (3,200 versus 3,300), deliveries in Selimbar exceeded those of Sibiu, while residential activity in Miroslava (Iasi) was stronger than that of Iasi. Also, municipalities Floresti and Giroc, near Cluj-Napoca and Timisoara, grew stronger, becoming important satellites of the two major cities.
The lower prices of land and the desire of many people in cities to move from residential complexes to houses are the main reasons for which the residential market in these small towns is very active. Another important factor is represented by infrastructure that allows easy access to nearby cities.
While in Bucharest and Timisoara dwellings completed last year represent only 0.4 percent of the housing stock, in Selimbar (23.7 percent) and in Popesti Leordeni (20 percent) the share was the highest among localities in the top.
The residential sector has started on a growing path last year due to stabilizing prices and improving economic situation, but this trend is manifested mainly in large cities like Bucharest, Cluj, Timisoara, Iasi and areas near them, while a quarter of the country has almost no new housing market.
Thus, in 12 of the poorest counties in Romania (Tulcea, Teleorman, Caras-Severin, Covasna, Mehedinti, Harghita, Salaj, Hunedoara, Calarasi, Gorj, Olt and Vaslui) only 3,417 new dwellings were completed last year, compared with 3,269 housing units put into use only in Popesti-Leordeni.
DTZ Research is DTZ Echinox's research team providing real estate data. DTZ Echinox is a real estate broker and consultancy company, managing 3.3 billion sqm globally. With 28,000 employees in more than 260 offices across 50 countries, DTZ announced a fusion accord with Cushman & Wakefield which will be carried out until the end of 2015. The company will activate under the Cushman & Wakefield brand, will have over 43,000 employees and manage over 4 million sqm at global level. Expected turnover is of USD 5.5 million.
Natalia Martian