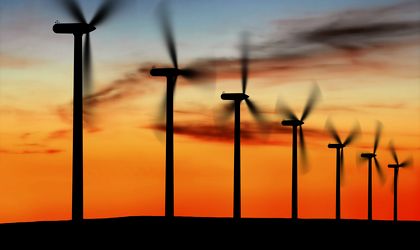 The European Bank for Reconstruction and Development (BERD) announced it will provide Romania with a loan worth EUR 57 million (USD 78 million) to fund its eighth wind power project in the country. LUKERG Renew, a 50-50 joint venture headed by Italy-based ERG Renew and LUKOIL-Ecoenergo in Russia, is responsible for the wind farm's development, Penn Energy reports.
The Topolog-Dorobanțu wind farm will be located in southeast Romania's Dorobanțu, Topolog and Casimcea municipalities. The wind farm is capable of generating 84 megawatts with 42 wind turbines producing 2 MW each.
"Romania has large potential in renewable energy," EBRD Senior Banker Louis Borgo said in a statement. "We are happy to have been able to provide much-needed long-term financing to projects that help the country generate clean energy and support transition to a low-carbon economy."
The bank previously gave a EUR 49 million (USD 67 million) loan in March to build the 108 MW Crucea North Wind Farm in Dobrogea.
The outlook for the renewable sector following the overhaul of the incentives system and the avenues to increase the bankability of energy projects will be up for debate during the fifth Focus on Energy, organized by Business Review.  Register now!