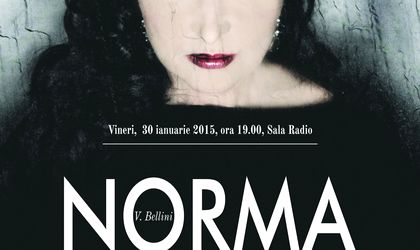 Norma, Bellini's famous opera, which became known especially due to its best known aria Casta diva and to Maria Callas's exceptional performance, will be performed at the Romanian Radio Hall in an outstanding cast, under the wand of the Romanian conductor Tiberiu Soare.
The main role goes to soprano Elena Moşuc, who holds an impressive international career, while the male character is interpreted by Teodor Ilincai, another international Romanian artist.
Soloists:
Norma – ELENA MOŞUC
Adalgisa – IULIA MERCA
Pollione – TEODOR ILINCĂI
Oroveso – JEAN KRISTOF BOUTON
Clotilde – EMANUELA PASCU
Flavio – NICOLAE SIMONOV
At the moment, tickets for Bellini's Norma are sold-out.