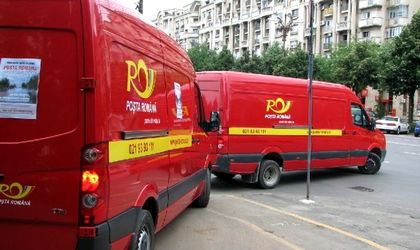 Belgian postal services operator bpost was the sole interested party in submitting a non-binding offer on Tuesday for a 51 percent stake of the Romanian Post, writes Mediafax.
"The Belgian operator's decision constitutes the premise for a successful privatization, a process managed by the Government in accordance with the company's strategy. Moreover, the decision reflects a track record of consistency, transparency and authenticity for the Privatization Commission and its efforts in the last two years under the coordination of the Information Society Ministry. We are delighted to have a bidder that meets all the conditions we would want from a majority shareholder of the national postal services operator", according to a press release from the institution.
bpost's decision will trigger a conversion process for turning the Post's public debt into stock, a pre-condition for submitting the non-binding offer.
If selected, bpost will be admitted in the due diligence phase of the process, which implies access to the company's financial data and management process, along with negotiations for the contract. In the end, bpost will be able to place a final bid for acquiring the majority stake.
"I salute bpost's decision, one of Europe's most solid postal operators. This is further evidence of the Romanian Post's commercial performances this last year, an upward trend that should continue in the future I am sure", according to Razvan Cotovelea, the minister for the Information Society.
bpost, also known as the Belgian Post Group, is the Belgian company responsible for the delivery of national and international mail.